THE BEST GUN SHOP IN TOWN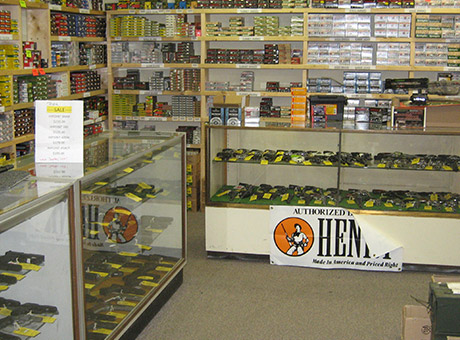 Quality Weaponry
At Louies Gun Shop in Bath, NY, we are focused on providing you with the handguns and long guns you want while also providing you with the training needed to use them safely.
As responsible members of the community, we wish to support you in exercising your Second Amendment rights while also enabling you to do so with the confidence that you can handle your purchase safely.
Louies can help you get the proper gun education for your new gun!
SERVICES

The Widest Variety
Available
We have hundreds of quality new and used guns from some of the most well-known and highly recommended manufacturers in the country. With a focus on providing you only the best, our team ensures that every gun we sell is fully functional and safe to use.

Sales and Educational
Events
On a regular basis, we offer many sales and may provided information regarding third part events to make it easier for the general public to become acquainted with the gun culture. Discover when our next event or sale is going to be hosted!

We stock the highest-quality products from some of the best weapons manufacturers in the country. We are particularly proud to offer Kimber riffles and hand guns, which are some of the hottest and most desirable items available.

We are ready to provide you with the quality firearms, ammunition, and accessories you require to get the most out of hunting season or self-defense. Our team has the training and experience needed to make sure you leave with the items you need!
Exceptional Weaponry Our inventory is fully stocked with the finest new and used handguns and long guns.

Quality Accessories Whether you are looking for ammunition, reloading supplies, holsters or accessories of any kind, we have you covered.

Thorough Training Our staff can help you gain the skills and experience needed to competently handle a firearm.
We are a small gun shop focused on providing the best handguns and long guns in Bath, NY. As members of the NRA, we strongly advocate safe gun ownership and community awareness on how to operate guns safely. We are provide warranties on all products bought at our store.